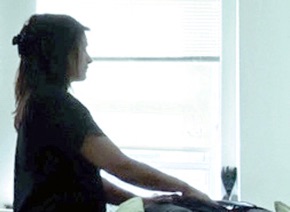 Nikki's studies in energetic and spiritual healing include Advanced and Master level Reiki training with Reiki Master Nana Delaplanque as well as Spiritual Healing for Serious Illness with Ron Young.
From 2008-2020, Nikki worked with Art in a therapeutic context at the Cancer Center of Roosevelt Hospital/Mount Sinai West Hospital, in NYC. Here she taught, talked about and made Art with patients and their families while they received chemotherapy. Nikki's work completely transformed patients' treatments and the entire hospital experience. She engaged the entire outpatient oncolgy health care staff with Art workshops and Social Engagement Art projects, as well. Oncology nurses remain Nikki's most loyal reiki clients.
Nikki holds an MFA from Hunter College.
AZOTH: az·​oth | \ ˈa-ˌzȯth The animating energy (spiritus animatus) of the body, the inspiration and enthusiasm that moves the mind. It is the mysterious evolutionary force responsible for the drive towards physical and spiritual perfection.
REIKI: Rei·​ki | \ ˈrā-ˌkē Reiki is an energy healing technique originated by Makao Usui, in Japan. The term comes from the Japanese words "Rei," meaning universal, and "Ki," which means vital life force energy (also known as Prana and Qi) that flows through all living things. Reiki is an abundant, gentle spiritual energy and is not tied to any specific religion or nationality. Reiki practitioners use gentle hand movements to guide the flow of vital life force through the client's body to promote physical, mental & spiritual healing and well-being.
(Scroll Down)
Makao Usui >
Chujiro Hayashi >
Hawayo Takata >
John Harvey Gray >
Nana Deleplanque >
Nikki Schiro
I'm an RN. I give Chemotherapy, I have stress. My body felt like one big knot when I when to Nikki's the 1st time, however after my session I walked out felt light as a feather. Called the next day to make appointment for next week. If you have tension & want it gone see Nikki she has transformed me.
Maureen k.
Nikki is wonderful.  Just walking into her beautiful, peaceful, candlelit space feels like a retreat.  Her lovely and warm manner is so comforting and filled me with trust and confidence.  The entire experience was blissful and lingered for days afterwards.  You must experience the magic for yourself though.
Michelle E.
Nikki's steady presence is reliable, attuned, and compassionate. She was able to support me through great grief and anguish with down-to-earth good humor, and I am so grateful for that. The Reiki pulled me into a present moment where healing could take place - lots of pent-up energy moved through me and transformed. After our session I felt much calmer and lighter and clearer. I highly recommend Nikki's sessions!
Nomi B.
This pandemic has definitely taken a toll on my health. Stress, anxiety and loneliness/isolation have been hard to tolerate for me. But the pandemic has also taught me that I should take care of myself more consistently. Nikki has a gift: the gift of understanding the body's flow of energy. She recommended a package of 3 sessions and I am glad I followed her advice. I am planning to treat myself to a package every season. Results to be expected: deep relaxation, better sleep. I felt more grounded that I ever have.
Laetitia L.


Private Sessions in NYC Office:
90 minute Session $175
Package of 3 sessions: $500
Distance Reiki Sessions:
$40 per Session
Package of 10 sessions for $375
Private Sessions in Your Own Home:
90 min $350
I was so grateful to find Nikki and this experience. I was totally new to reiki. As a registered nurse in NYC, who has seen and dealt with a lot of trauma over the last two years, Nikki provided a safe and comfortable space that allowed me to open up and heal. There was a connection to the process and myself that I cannot explain and had never previously experienced. With every session, I felt stronger and more at peace. Highly, highly recommend. Thank you!
Jessica M.
I had had Reiki in the past but this experience with Nikki was beyond superior. I was referred by a fellow nurse & am so programmed to take care of others that I didn't realize the amount of tension present in my body & mind. Firstly the environment is relaxing from the moment you walk in, but it is the practitioner that makes all the difference. Nikki's energy work is very special & she has a highly developed intuition as to what your body needs. My jaw & shoulders relax immediately, where the majority of my stress is. My mind is clearer & my mood lifted following the session, & remain so for several days. In 2022, self care is vital, & I am committed to investing in myself. I wish the same for all of you.
Caitriona K.
Nikki Schiro is a REIKI MASTER, trained in the Usui Shiki Ryoho System of Natural Healing. She has been working in the therapeutic and healing context in New York City for over 13 years.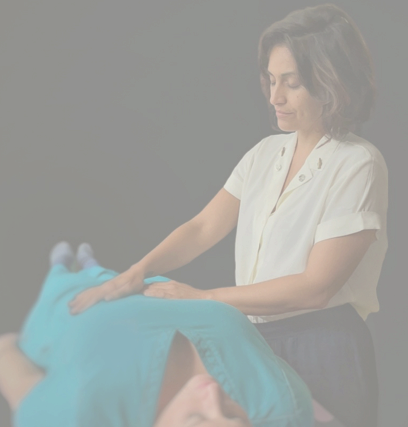 TRANSMUTATIONAL HEALING WITH NIKKI